地點:台中市-西屯區(85年完工) Location: Taichung – Xitun District (1996 years completed)
戶外游泳池:微弧式造景水道,夏日消暑不必去別處;
Outdoor pool: arc-landscaping waterways, the summer does not have to go elsewhere;
氯粉+水底吸塵器:衛生清潔看得見,管理真方便.
Chlorine powder + underwater vacuum cleaner: cleanliness and sanitation, management convenience.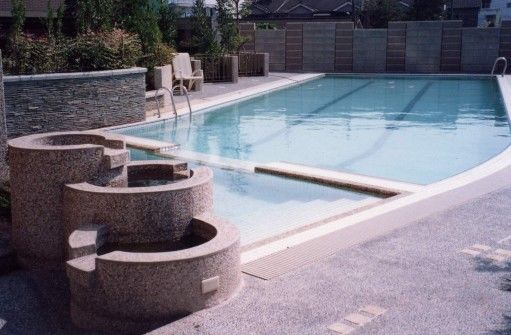 地點:台中市-西區(87年完工) Location: Taichung City – West End (completed in 1998)
戶外游泳池:半罩式水池,遮住了陽光,不怕曬黑 Outdoor pool: half cover pools, sunscreen
自動加藥機+自動正逆洗過濾桶:清潔及操作皆省事
Automatic dosing machine + Automatic backwash filter barrels: clean and simple operation.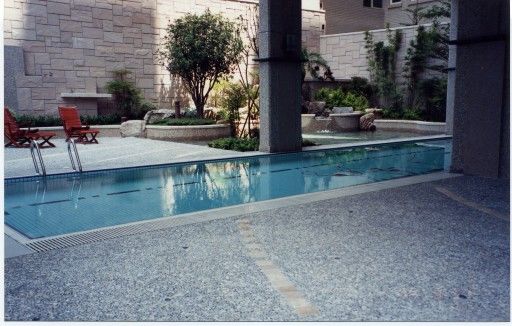 地點:台中市-北屯區(90年完工) Location: Taichung City – Beitun District (2001 years to be completed)
企業主自設員工休憩區;讓員工不必到健康中心,在自家辦公大樓就可享受及舒壓 Business owners set up a staff rest areas; employees do not have to go to the health center in their own office building you can enjoy and pressure reducing.